Story of moments in time - About us
Jaco Bothma – Head photographer
All I wanted to do since I was in high school in the late 90's was to become a Photographer and fashion designer.
I and my high school sweet heart Marie (Now loving wife and mother of our 3 x beautiful children) loved photography as long as we can both remember.
It started out on the beach.
One school holiday we went for a walk that ended being a photo shoot; our first model portfolio shoot!
It was difficult to say If I Liked the fun of doing the shoot more by interacting and making jokes or seeing my pretty girlfriend model, pose and us creating art.
Even though more than half the photos came out too dark or too bright because I was still learning to shoot manual and using film at the time, it was the beginning of something great, we were both hooked and never stopped going.
We have since then explored with a lot of black and white photography and I used her as a model in many concept and themed photography shoots then.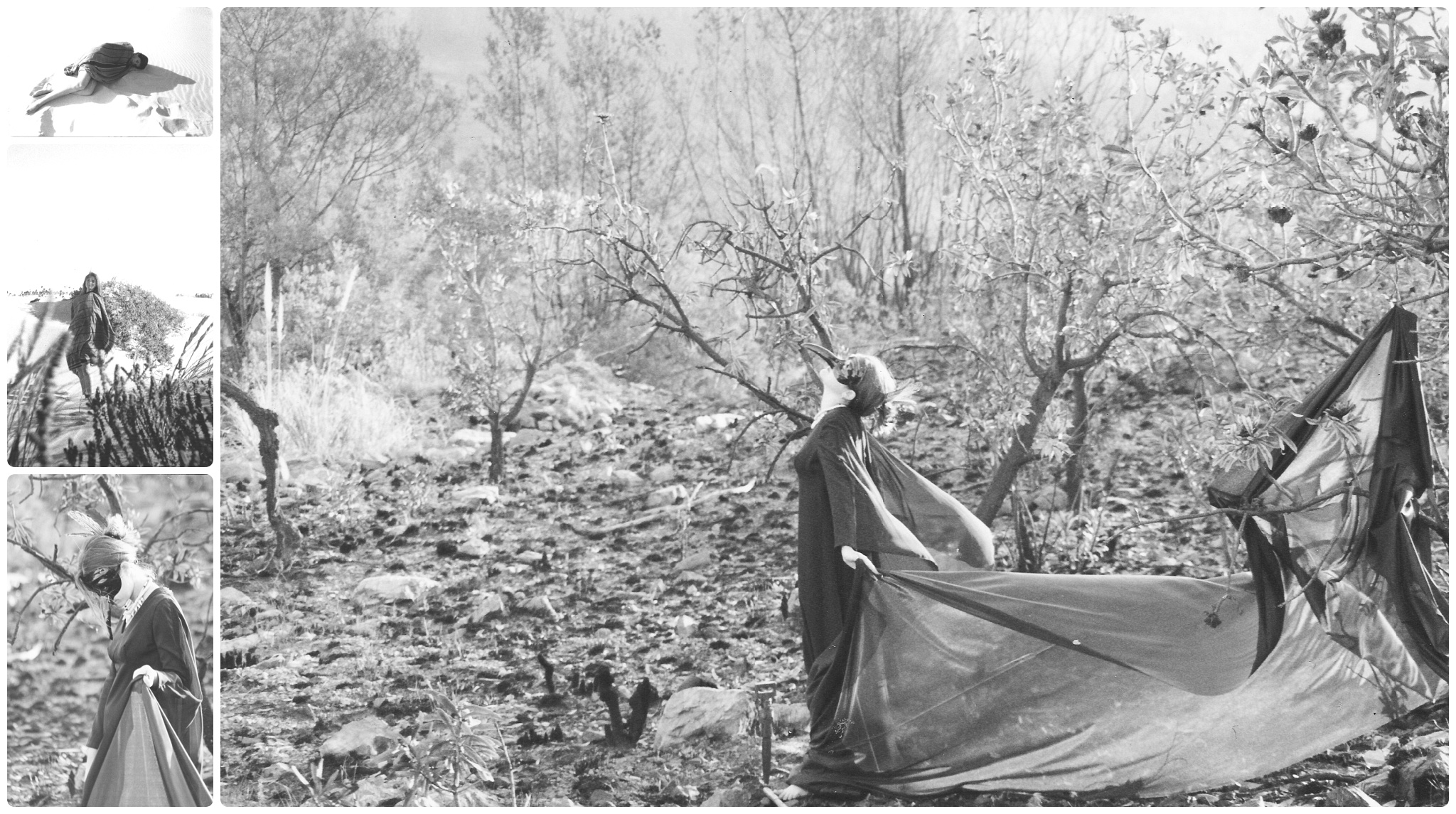 There came a turning point where I had to decide to either look after the family business (Travel Light Trailers) or to go study and become a photographer / fashion designer.... I chose to please others, ignore my own ambitions, dreams...and for a time it was good.
However I did not stop shooting and always yearned to be more creative, even with the steel work (building trailers and making steel art products) I pushed my creativity but somehow it always ended up with visual art & artistic photography.. Always. I ended up doing product photography for our company's trailers, items and more.
In 2011 we founded EMPIRE PHOTOGRAPHY when I eventually decided to sell the trailer business and became a part time wedding photographer.
I also then started working for a set building company called Space Craft and boy you guessed it, I started doing photography for that company too combining photography with the work we have done!
I also ended up photographing the interesting sets we built as well as architectural photography of that and to print huge 10+ Meter backdrops for our sets.

During all this time I physically worked very hard and tried to cope with the stress of the industry and yet somehow managed to re gather energy to go do a photo shoot or edit the last wedding shoot from the previous weekend.
In that industry I ended up shooting and working with many interesting people like Trevor Noah and more.
I really became a pro with working with any kind of person.
Even though I never ended up as a fashion designer I ended up working alongside My Sister Heidi a successful fashion designer and founder of the fashion brand Stoom Pomp & Hollywood costumes.. We still do amazing work together and I have built my own unique style.
Amongst the people we have done shoots with are Chris Chameleon, Lizz Meiring, Beeskraal, Rocco De villiers and many more.
My Mother Lenie Bothma (Founder of Dream Bride-wedding boutique) also a successful designer was a big fan of my work aswell. We did a lot of Beautiful work with lovely wedding dresses during the years.
Working with the love of my Life Marie we are passionate to help making the bride and grooms day something really special and memorable. We have been told numerous times that we helped make the day extra special. I have a talent at making brides and grooms feel comfortable moments before walking down the wedding aisle and exchanging vows.
This is where my roots in the wedding photography industry really settled - the beauty of it all coming together to create and capture memorable moments.
List of some Companies I have done work for:
Toyota, Ford, West Pack, Magwa Tea, Plus Net ,Get It Magazine Covers, I-TEC, Monjefique, Melodramatic GIN , Parlotones ,Beeskraal, Dream Bride, Hollywood Costumes, Stoom Pomp, Villa Simone Boutique hotel, Urban Glow day spa, Medi spa, face to face, Designer Lounge, Rovos rail, HP, Royal Elephant Hotel and conference centre and many more.
I have since then decided to follow my own Dream - Full time focusing mainly on wedding photography but not forgetting where I came from with some of the other categories.
My style is best described as Classic with an artistic twist.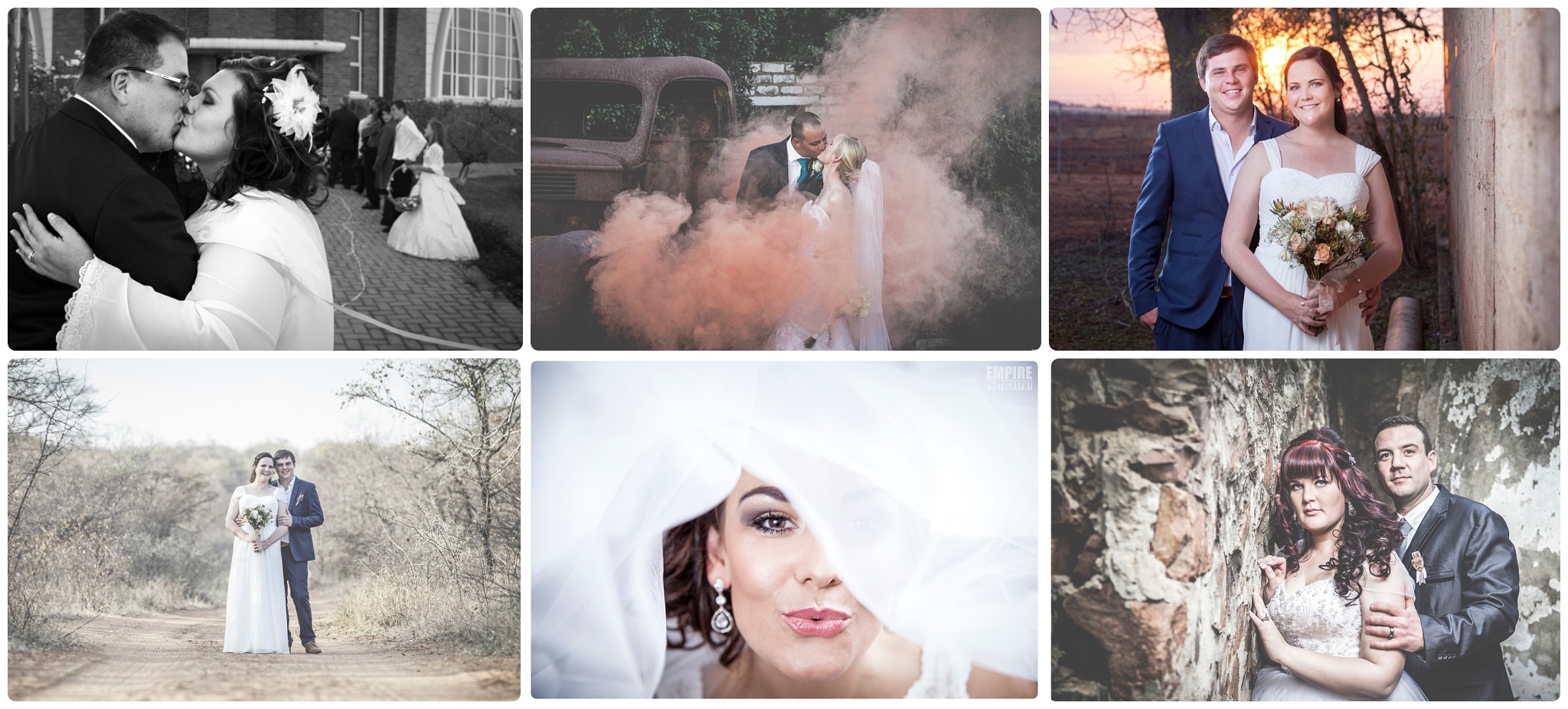 This is us this is
Empire Photography
Wedding Photography - Fashion Photography - Event Photography – Corporate Photography
- Family portraits - Couple shoot - Themed and Concept Photography
Photographer, Wedding Photographer, Wedding Photos, Photo studio, Krugersdorp West, Gauteng, South Africa